EOBOT Mining  Review
Eobot, operational since 2013 and located in the United States, is a real-time exchange allowing trading between Bitcoin, Ethereum, Litecoin, Bitcoin Cash, Dogecoin, Ripple, Dash, Tron, Cardano, CureCoin, NEM, Monero, Zcash, Tezos, Bytecoin, STEEM, Lisk, EOS, USDC, Stellar, Ethereum Classic, and Grin. Your funds are always safe due to our 
Public Audit
 and 
Hacker
 policies!
Cloud mining and Bitcoin mining made easy
We are the easiest, cheapest, and best way to get or mine Bitcoin, Ethereum, Litecoin, Bitcoin Cash, Dogecoin, Ripple, Dash, Tron, Cardano, CureCoin, NEM, Monero, Zcash, Tezos, Bytecoin, STEEM, Lisk, EOS, USDC, Stellar, Ethereum Classic, and Grin. Whether or not you use our Cloud Mining or your own hardware, you can mine any cryptocurrency, regardless if it is based on a SHA-256 or Scrypt algorithm.
Bitcoin Cloud Mining
Let your computer relax. Our Cloud solution will mine and hash whatever cryptocurrency you need. Get started with immediate mining results. 
Learn more.
Essential Information
| | |
| --- | --- |
| Homepage | |
| Mining Coins | BTC ,ETH, LTC ,STEEM, DOGE, XRP, DASH, RDD, BTS, CURE, XEM ,XMR , ZEC, FCT , BCN ,  REP ,  LSK ,  MAID,  USD , GRC,  GOLD |
| Withdraw | Instant |
| maximums/minimums for withdrawing | maximums depend on your verification level, which can be seen after logging in to your account. The minimums are small |
Over 2454496 users and growing
Millions and millions of API hits every day
Thousands of users online at any moment in chat
Over 17 PHS of SHA-256 mining capacity running and sold to users
Eobot is one of the oldest running cloud service provider on the internet. They offer cryptocurrency mining for SHA256 and Scrypt algorithms that is running on their Antminer S series miner rigs. Their more than 590 000 users can enjoy the benefits of the mining of the digital currencies without the anxiety about the electricity costs or the cooling of the hardware.

About Eobot
Eobot has been founded in 2013 in Los Angeles, California. The owners of the cloud mining service wish to keep their identity securely as there is no 'About' section on their website and they do not share anything about the background of the company. Although they are one of the oldest and longest running cloud mining company on the market they do not provide any information on their founder or owners either. Even their Linkedin profile does not link the founders, owners, nor the CEO of the company.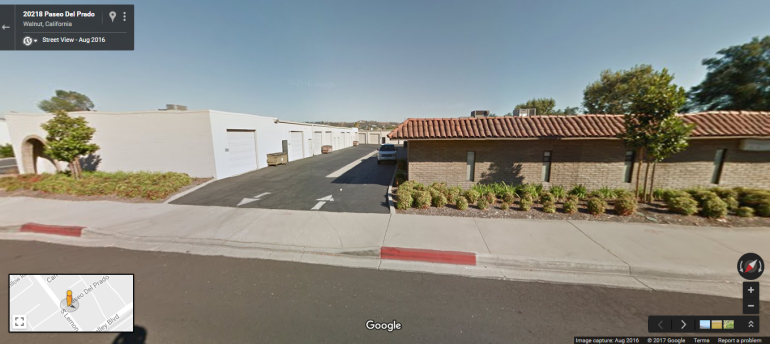 There is an address linked to Eobot in Walnut, California as the headquarter, but looking at Google Maps this is more a storage facility. Maybe they are running their mining rigs in the warehouse? Who knows, but definitely a sign that potential users should be alerted by.
Eobot on Social Media
Email: help@eobot.com
Twitter: https://twitter.com/eobot
Facebook: https://www.facebook.com/eobotcom
Google+: https://plus.google.com/u/0/+EobotBitcoinMining
Mined Coins
BTC ETH LTC STEEM DOGE XRP DASH RDD BTS CURE XEM XMR ZEC FCT BCN REP LSK MAID USD GRC GOLD
Address
Eobot Inc., 340 S. Lemon Ave #2282, Walnut, CA 91789,
Services Provided
Eobot was one of the earliest on the market to provide cloud mining services. They offer rental contracts from as short period of time as 24 hours to up to 5 years. Eobot is trying to remain up to date with new trends, they are adding new features from time to time and upgrading the equipment regularly.

Eobot provides cloud mining facilities for SHA256 and Scrypt algorithms which both follow the difficulty of bitcoin and litecoin respectively. They offers cloud mining services for 21 different cryptocurrencies and users can choose their payout currency too from this list. The mining rigs consist of miners from the Antminer S series, currently they are mining on Antminer S7 and S9 machines.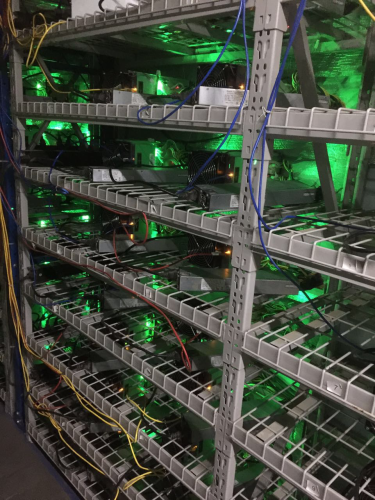 Once a block from the coins is mined it is immediately appearing on the account of the client. No need to wait for payout periods, the mining results are available in every minute. If the clients desire, they can invest in only fractions of the cloud instances, no need to buy the hashpower of a complete mining rig. Although the direct electricity costs, hardware cooling and replacement cost can be saved by cloud mining, Eobot does charge a maintenance fee, so they can cover their own costs.
The rented Eobot hardware can directly mine to the client''s own pool with MyPool application. This can reduce the maintenance fee to 0% and lets the users to mine such coins that is not even supported in Eobot. 24 hour rentals are available, 1 TH/s for SHA256 algorithm costs 0.0030 BTC (2.63 USD) and 1 GH/s for Scrypt algorithms costs 0.2BTC (175.58 USD).

Beside cloud mining Eobot is running several side projects. In the Cloud Seti project, Eobot clients can rent hardware capacity to search for aliens in the space, this is mostly a charitable activity.  The other non-profit activity is Cloud Folding, where the machines are used for medical research.
Eobot hasn't forgotten the smartphone users. They have smart phone apps available in the Play Store and in iTunes to serve both Android and iOS users.
Fees and Pricing Schedule
The cloud mining at Eobot is priced based on the hashpower of the equipment. The charge is $0.00021 GH/s daily for the 4GH/s Antminer S9 miner rig. They also apply a 34% maintenance fee that is the fraction of the mining fee and should be added to the charge for calculation purposes. All fees are deducted every minute from the final payout the client receives.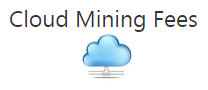 The maintenance fee is always a percentage of the mining fee at Eobot which is changes time to time. It is coming from the monthly cloud mining charge divided by the earnings based on Alloscope calculator. According to their website, once a fee reaches 100% on a mining rig and on a cryptocurrency, they stop mining that coin. They turn on cloud mining again if fees reach 99%. They even state that in case the fees to each customer reached the 100%, they stop their activity and terminate all contracts completely.
A portion of the closure have already been happened during the summer of 2016 when the bitcoin halving occured. They used to provide cloud mining for 2 GH/s and 3 GH/s contracts as well, but due to the falling bitcoin price combined with the rising bitcoin difficulty, Eobot stopped providing this service to its clients. They rather now ship the mining equipment to whoever wants to buy the Antminer hardware in exchange for GH/s paid earlier.

However difficulty changes and bitcoin halving can essentially kill the business of Eobot in the future due to the maintenance fee structure unless they keep upgrading the hardware system in a higher pace.
Beside bitcoin, Eobot also accepts payments made by VISA, Mastercard, American Express, Discover and JCB cards.
Eobot User Experience
Eobot.com is a very simple website. No fancy images or buttons, animations. The creators of the site concentrated on providing information only. Although the platform is available only in English, they offer to translate the webpage through Google Translate.

Eobot is trying to support their customers as much they could. The FAQ sections has a friendly, sarcastic tone tough. Clients can use the contact form or send emails directly to Support team. They are also running a free hotline number to answer user queries.
Eobot clearly articulates in the FAQ section that cloud mining should be done just for fun, as a recreational activity, not to generate income. A table on the landing page is showing the break even points for each altcoins mined, but the difficulty is not tuned into the calculation. The site does not intend to mislead the clients as they take note of this below the table, the could mining company still represent a medium fraud risk due to the lack of information on their site.
Overall Conclusion
Although Eobot is in the cloud mining business since almost the beginning, their service is more expensive than the market average due to the high maintenance fees. Apart from that the lack of information on the owners can be suspicious for future clients. On the other hand however the side project, of Cloud Seti and Cloud Folding is an interesting charitable use case of the mining activity.
Pros
interesting side projects Cloud SETI and medical researches
immediate payouts
Android and iOS apps
Cons
high maintenance fees
basic website
no information about the owners
In addition to reviewscenter.net will try to provide their observations and make the best review here. But this monitoring is not complete without your comments, messages and reports. So post your comments on the investment system provided at the end of each post or email hyipsmonitoringclub@gmail.com
NOTE:
reviewscenter.net is not a financial and investment system and it never enter into the investment services's area.
Our main task is to provide the correct payment for hyips and their related data.
reviewscenter.net has no responsibility for your investments.
Do your investment with more observation and investigation.
Is  EOBOT Mining Scam or Not?
Read articles you may want:
everything a beginner needs to know