ITRADER Exchange Review
ITRADER is a trading platform set up in 2012 by Hoch Capital Ltd. Registered in Cyprus, the platform gained a licence from the Cyprus Securities and Exchange Commission (CySEC) a year later. This allowed it to get passports throughout Europe under MiFID regulation. Its license also means that, in line with EU regulation, it offers a compensation scheme which reimburses users should the company become insolvent. Within a short period of time, ITRADER has built a solid reputation for delivering a functional interface and a convenient way to trade cryptocurrency Contracts for Difference (CFDs) and other financial products.
| | |
| --- | --- |
| Homepage | itrader.com |
| Established | |
| Supported  Trading Pair Coins | BTCEUR, ETHUSD, XRPGBP, and LTCEUR |
| Supported Payment Methods | MasterCard , American Express , Maestro , Qiwi , Skrill , Visa WebMoney , Neteller , Yandex |
| Supported Countries |  all EU nations, the list of supported countries includes Australia, Canada, and Japan. |
| Minimum  Deposit | Varies, $100 for Silver and Gold accounts, $300 for Platinum account |
More About TradeATF :
This ITRADER review will cover all the important aspects of the platform and its tools. Since some information may change after this review is published, we strongly recommend you visit ITRADER's website to check for any updates. Cryptimi will endeavour to publish any updates periodically on this page.
Is ITRADER Safe?
Apart from the facts that the ITRADER platform is licensed and that it forms parts of a European-wide compensation scheme, using ITRADER is safe for a variety of other reasons. When you store funds on the platform, they are kept in segregated accounts which cannot be used for company operations. In addition, there are several security measures in place to protect your personal information and the entire trading platform from cyberattacks or unauthorized access.
ITRADER Trading Platform
In order to trade on ITRADER you can choose to use one of three different platforms. These are:
ITRADER's own Webtrader (includes a free, 14-day demo account)
Metatrader 4 (available for downloaded on Windows and Mac)
All three platforms give you the opportunity to trade the whole range of financial products available, in a convenient and user-friendly manner. Over the years, ITRADER has developed its range of tradable assets and today offers an extensive list. You can, for example, use the platform to trade forex and commodities or invest in stocks. Apart from investing in the assets directly, the platform lets you invest in CFDs, which are sometimes simpler, since you don't need to securely store the underlying asset.
In fact, cryptocurrency CFDs have proven to be extremely popular on ITRADER. By trading this financial instrument you can benefit from the price movements in various digital tokens without having to store them in a wallet. Instead, you can short sell or go long whilst benefitting from lower trading costs. You can learn more about the benefits of trading CFDs on our separate guide.
CFDs are considered to be a high-risk investment since they normally involve leverage. Through leverage, you risk losing some or all of your investment capital, which is why you should always be aware of the risks before opening any trading positions. 82.88% of retail investor accounts lose money when trading CFDs with this provider.
ITRADER Platform Wallet
Since ITRADER is not a cryptocurrency exchange platform like Coinbase or Binance it does not let you buy, sell or trade digital tokens. Instead, with ITRADER you can invest in cryptocurrency CFDs.
ITRADER Platform Account
The ITRADER platform is easy to navigate and intuitive to use, even if you don't have any experience trading online. You should be able to find most information easily, although it can be difficult to find precise details, such as fees. Assistance on how to trade and other educational support is readily available, and this has given ITRADER an award for Best Educational Broker.
How to Sign Up on ITRADER Trading Platform
In order to register an ITRADER account you need to follow this simple sign up process:
Visit ITRADER and click on the 'Open Account' button located at the top right-hand corner of the screen.
Enter the required information, including a secure password.
Click the 'Open Account' button.
Enter your date of birth and address as prompted.
Click the 'Continue' button. A pop up with your address will appear. If the address is correct click on 'Proceed'.
Choose your payment method and follow the relevant instructions on the page.
You should receive a confirmation email from the ITRADER team with a link to verify your address. Follow the email's instructions to complete this stage of the sign up process.
How to Login on ITRADER
When you wish to log into your ITRADER account, all you need to do is:
Visit ITRADER and click on the 'Sign In' button located at the top right-hand corner of the screen.
Enter your email and password and click on the 'Sign In' button.
If you cannot remember your password, click the 'forgot password?' link below the sign in form.
Verification Requirements
In line with its Cypriot licence, ITRADER requires that all users submit verification documents before trading on the platform. As per the industry standard Know Your Customer (KYC) procedures, the main forms of identification you can provide to prove your identity are:
Valid national ID
Valid national passport
Full & valid driving licence
In addition, you also need to verify your registered address. In order to do this you will need to submit one of these documents:
A recent utility bill
A recent bank statement
A reference letter
An affidavit
Other verification documents might also be required. For example, if you are funding your account using a debit or credit card you will need to provide a scan of both the front and back of your card (with the first 12 digits covered). Similarly, a copy of your bank statement would be required if you are funding your account through bank transfer.
How to Buy Bitcoin CFDs with ITRADER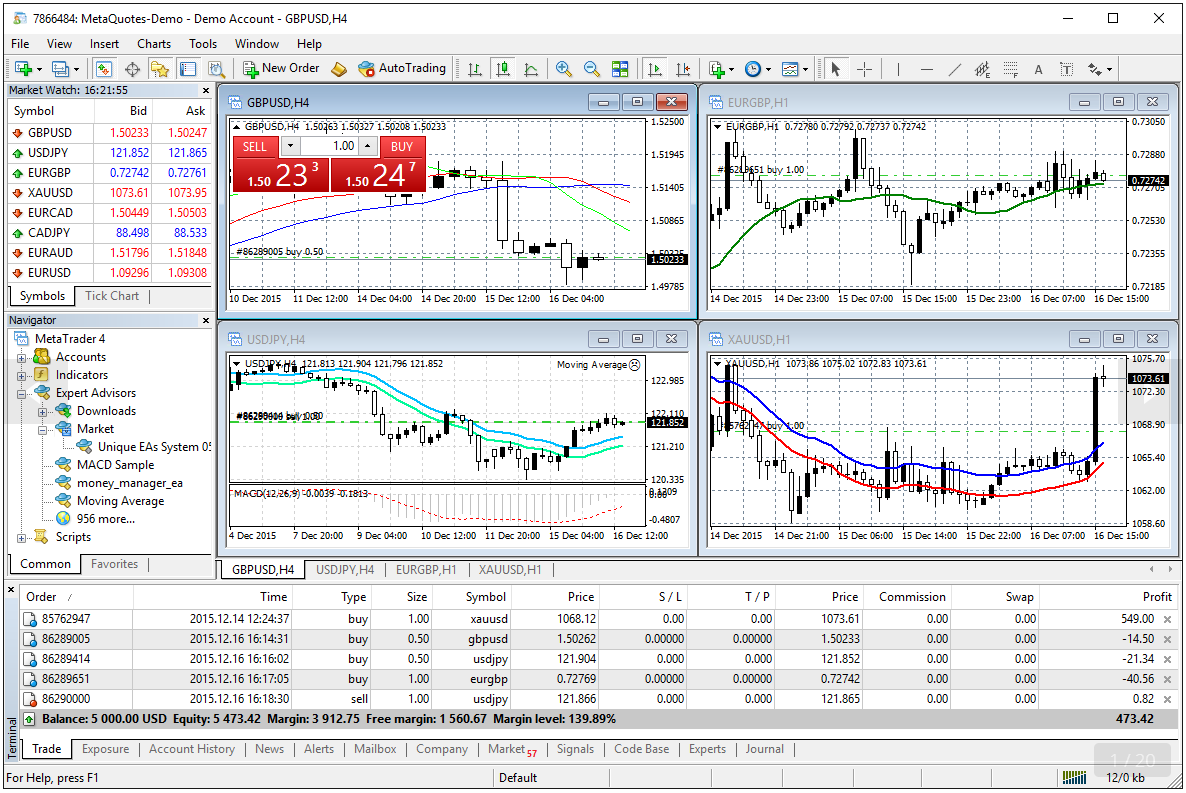 The following instructions will help you buy Bitcoin CFDs using the Metatrader 4 platform. If you are planning to use any other supported platform you will find that the location of some options might be in a different location. You can follow these examples to buy any other available cryptocurrency CFD.
Open your Metatrader platform and log into your ITRADER account.
Click on the 'Market Watch' window and select the pair you wish to invest in. In the case of BTC, you can choose either BTCEUR, BTCGBP or BTCUSD.
The order window should appear. Here you can select several options for your order, including setting automatic limits to stop losses or take profits. It is highly recommended that you set these limits to protect your investment.
Click on 'Buy' to take a long position or 'Sell' to take a short position.
Warning: Trading CFDs carries a high level of risk since leverage can work both to your advantage and disadvantage. As a result, CFDs may not be suitable for all investors because it is possible to lose all of your invested capital. You should never invest money that you cannot afford to lose. Before trading in the complex financial products offered, please ensure to understand the risks involved.
How to Cash Out on ITRADER
Closing a position on ITRADER is very easy. The following instructions will help you cash out using the Metatrader 4 platform. All you need to do is:
Open your Metatrader platform and log into your ITRADER account.
Click on the order window and select the position you wish to close.
Right-click on the position and select 'Close Position'
Click on the yellow 'Close' button which holds the details of your trade.
Apart from closing a position entirely, you can choose to close it partially. This involves reducing the funds invested in the position whilst maintaining some funds invested on the same terms as the original transaction.
If you would like to withdraw some or all of your funds, all you need to do is choose the 'Withdraw Funds' button on the justify-hand side of your account dashboard. Follow the on-screen instructions to choose your withdrawal method and other preferences.
Supported Cryptocurrencies
On ITRADER you have the opportunity to trade a long list of cryptocurrency CFDs. In fact, ITRADER allows you trade 21 different types of cryptocurrency CFD pairs spread along 33 different markets. Some of the most popular ones include BTCEUR, ETHUSD, XRPGBP, and LTCEUR.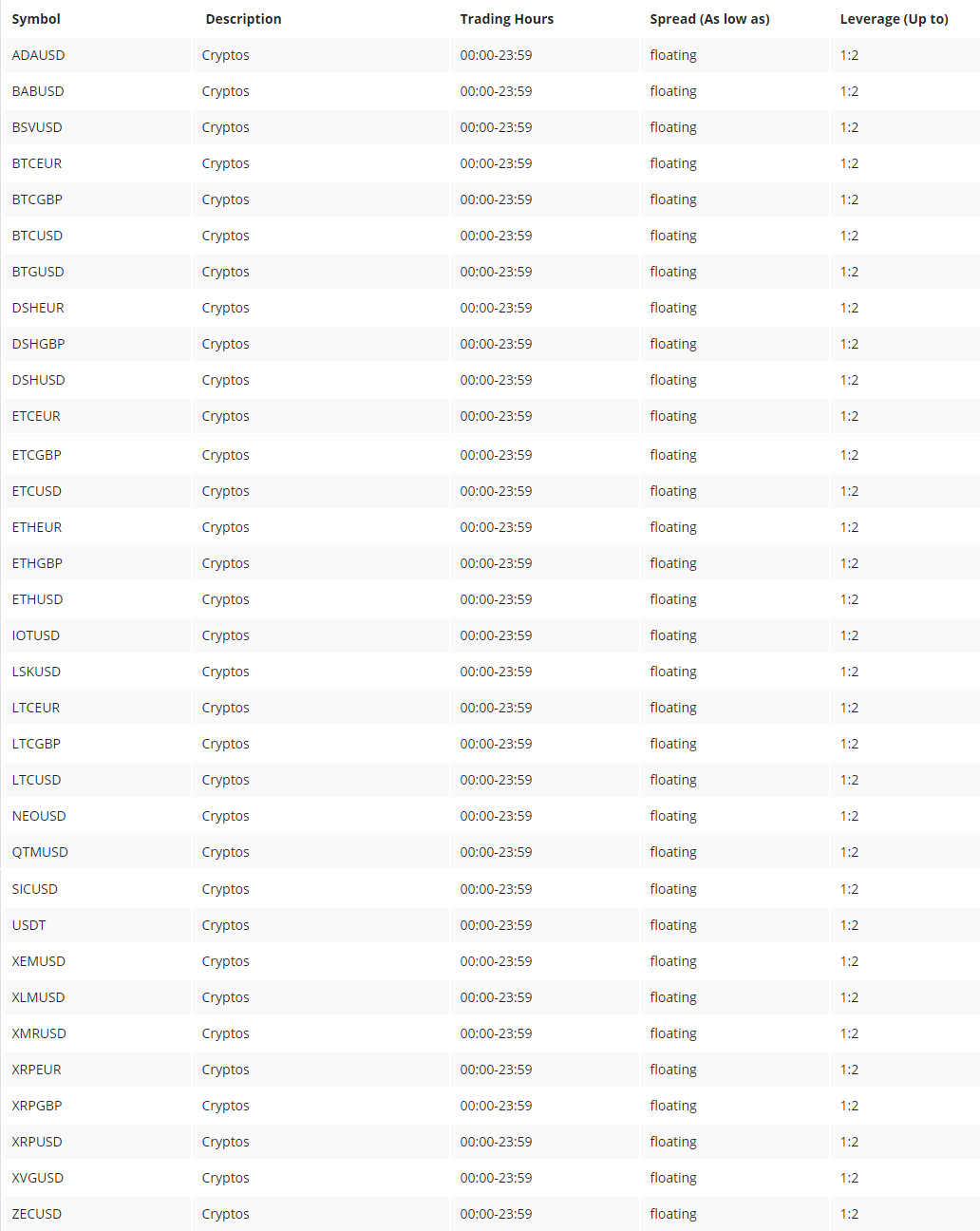 Supported Countries
Whilst ITRADER supports users from most countries around the world, some notable exceptions do apply. During initial sign up, you will be notified instantly if your country is supported or not, as soon as you enter your mobile phone number.
Supported
Apart from all EU nations, the list of supported countries includes Australia, Canada, and Japan. In order to cater to as many nationalities as possible, the ITRADER website is available in 10 languages, including Russian, Spanish, and French.
Excluded
Only a few countries are excluded from the ITRADER platform, with the United States of America being the most notable.
————————————
In addition to reviewscenter.net will try to provide their observations and make the best review here. But this monitoring is not complete without your comments, messages and reports. So post your comments on the investment system provided at the end of each post or email reviewscenter.net@gmail.com
NOTE:
reviewscenter.net is not a financial and investment system and it never enter into the investment services's area.
Our main task is to provide the correct payment for hyips and their related data.
reviewscenter.net has no responsibility for your investments.
Do your investment with more observation and investigation.
Is TradeATF Scam or Not?
Read articles you may want:
everything a beginner needs to know
how to start investing in bitcoins